Ellen G. White
Prophet of the SDA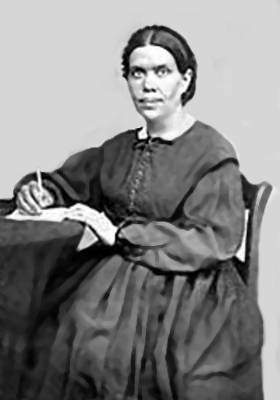 ---
Ellen G. White is the de-facto founder of the SDA movement. Her teachings and prophecies are central to the church which is known as Seventh-Day Adventist. In fact, in order to become a member of the SDA church, you must believe that Mrs. White is the "spirit of prophecy" for the church in the last days.(Article #18 at Adventist.org)

One of the complications which ensues here, is that what the early SDA church members taught and affirmed as doctrine is different from what is taught today. This makes Mrs. White's teaching either questionable, or the SDA's currently stated beliefs questionable or preferential, and not necessary, or perhaps irrelevant. This creates a murky mire of theology for anyone looking for a consistent framework. A good example of this problem is Ellen White's belief that Jesus was a created being, an angel, who was elevated to Godhood, thus making Satan jealous and starting the Great Controversy. With this idea, and the current affirmation by the SDA Church that the doctrine of the Trinity is the accepted theology today, results in a serious theological problem. Since White did not believe in the Trinity (according to her earlier and later writings), and she is accepted as the "spirit of prophecy" for the Church, either the doctrine of the Trinity is optional and non-essential, or having Ellen G. White as a prophet is a huge mistake.
The following web pages are to inform people what
Ellen White
taught and believed. An examination of her teachings and beliefs are necessary to understand the issues pertaining to the SDA movement.
---